Welcome to
Lower Columbia Veterinary Clinic
We are dedicated to providing the highest level of veterinary medicine along with friendly, compassionate service to the dogs and cats of Longview and beyond.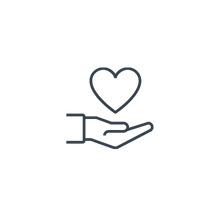 Compassion
We, the employees of Lower Columbia Veterinary Clinic, value the opportunity to be spokespersons for the medical, surgical, and dental needs of small animals.
Trust
We offer optimal care for pets by gaining our clients' trust and providing accurate information in an honest, caring, and pleasant manner.
Education
Our ambition is to continually educate ourselves as well as our patrons in order to best preserve the human-animal bond.
Caring for the pets of Longview, WA since 2002
At
Lower Columbia Veterinary Clinic
, we offer a wide range of veterinary services and state-of-the-art equipment to provide only the highest standard of veterinary medicine for your pet.

Pet Dentistry
The most effective way to protect your pet from dental disease is through professional cleanings. We perform thorough cleanings, including the area beneath the gums that you can't see or access at home.
Pet Dermatology
We offer specific diagnostic tests like allergy testing, fungal testing, cultures, and biopsies, along with the most cutting-edge treatments to ensure the health of your pet's skin.

Pet Surgery
In addition to spay and neuter procedures, our surgical team is highly trained and experienced in soft tissue surgery, so you can rest assured that your pet is in good hands.
Pet Nutrition
A pet's nutritional needs change throughout different stages of their lives. The best way to ensure your pet's needs are being met is to consult with us about a diet tailored specifically for them and their lifestyle.
Meet Dr. Renteria and the rest of our team!
Dr. Renteria grew up in a small town in Michigan. She received her B.S. degree in 1992 from Michigan State University and DVM degree in 1996 from Washington State University. She became a diplomate of the American College of Veterinary Dentistry in 2009.
Thank you for your kind words!
"Had to take my little fur baby in for a check-up because of a skin issue. The vet and staff were so helpful in explaining the cause and the reason for the treatment they proposed. And they suggested some great at-home products to help. I would definitely recommend them."